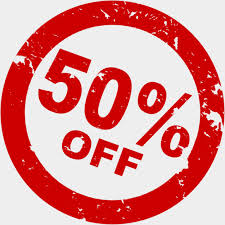 Gloria M's Cleaning Services in Charlotte, Kannapolis and Ballantyne has a back to school special. The cleaning company is giving new clients as much as 50% discount for their first house cleaning job. Do not miss this opportunity, it expires the end of September.
This is your chance to have your home cleaned at low rates. It would also introduce you to the convenience of having someone else keep your home clean. They can efficiently clean your home, providing you with a better, safer, and healthier place to stay at just half the cost – talk about enjoying excellent value for your money.
For your convenience, you can call or use the online scheduling tool to schedule an appointment. Contact Gloria M Cleaning for any questions, too. To set a cleaning appointment, simply click on the online scheduling tool and enter the relevant information needed for each portion of the easy-to-use tool. Cleaning rates vary, depending on the size of your home but you get 50% off your first job, so you have less stuff to worry about.
By the way, regular business hours for weekdays are set at 8 am to 5 pm while Saturdays are only up to 3 pm. The cleaning company is closed during Sundays.
Gloria M's Cleaning Services offers a range of services. Aside from offering standard maid services, the company also features tile and wood floor cleaning, carpet cleaning, and move in or move out cleaning. Cleaning jobs can also be scheduled on a regular basis or just for seasonal dates, such as when you plan on doing some spring cleaning or when there are special events and occasions at home.
Schedule your house cleaning job today!
144
Rating: 9 out of 10 (from 94 votes)
Filed under: Gloria M's Cleaning News
Like this post? Subscribe to my RSS feed and get loads more!